Payment
We do not store credit card details nor have access to your credit card information.
food detox
Wash off toxins and heavy metals
To mitigate the potential negative effects of toxins on the family's health, it is crucial to take proactive steps towards health promotion. One significant aspect to address is the increasing intake of pesticides, which has risen by 30% in the past decade. Pesticides contain heavy metals that can oxidize within the body, leading to various disorders. In order to minimize exposure to these toxins, consider incorporating zeolite into your daily routine.
Here's an effective approach to using Zeotex zeolite:
Step 1: Before consuming fruits, vegetables, rice, or grains, prepare a bowl of water for washing them. Add 2 scoops of Zeotex to the water. For every half liter of water, use 1 teaspoon of zeolite. For a liter of water, use 2 teaspoons of zeolite.
Step 2: Allow the food to soak in the zeolite-infused water for 15-20 minutes. This duration ensures that the zeolite can effectively absorb any harmful substances present on the food's surface.
SKIN CARE
Natural Zeolite Face Detox Mask
To provide your skin with natural and healthy care, consider incorporating a zeolite face mask into your skincare routine. This mask has proven to be a highly effective aid in detoxifying the skin and reducing inflammatory processes.
Ideal for those with mixed skin, prone to acne and redness, this mask aims to thoroughly cleanse and remove toxins and impurities from the pores.
Here's a step-by-step guide on how to use the DETOX mask:
Step 1: In a bowl, mix 3 scoops of zeolite powder with 1 teaspoon of water, creating a uniform paste-like mixture.
Step 2: Apply the mixture evenly to your face, ensuring all areas are covered. Allow the mask to dry and harden on your face for approximately 15-20 minutes.
Step 3: After the designated time, rinse off the mask with water.
Step 4: Follow up with your regular skincare routine for further nourishment and maintenance.
HAIR & SCALP CARE
Moisturizing Hair and Scalp Detox Mask
Zeolite, known for its ability to remove toxins and product residues, is a powerful ingredient that can provide your scalp with a clean and nourished environment, promoting healthy hair growth.
Follow these steps to create and apply a rejuvenating zeolite hair and scalp mask:
Step 1: In a bowl, combine 3 scoops of zeolite with one teaspoon of coconut or olive oil. These natural oils will help moisturize your hair and scalp while enhancing the detoxifying effects of zeolite.
Step 2: Apply the mask evenly from the roots to the tips of your hair, ensuring complete coverage. Leave it on for 30 minutes. This will allow the zeolite and oils to penetrate deeply and provide their beneficial effects.
Step 3: Proceed with your regular hair washing routine to remove the mask. For best results, repeat this process 1 to 2 times a week to maintain a healthy scalp and nourished hair.
💪 HIGHLY POTENT TOXIN-BINDER
TRULY PREMIUM, TRULY TESTED.
Have you ever wondered what's really in the food you're eating?
With an increasing number of food products being recalled from store shelves, it's clear that something isn't quite right. EU scientists at the FAZOS institute have confirmed an exciting breakthrough that could revolutionize food safety.
FAZOS research has shown that ZEOTEX ZEOLITE has the power to remove up to 90% of certain heavy metals from food.
This is a game-changer for anyone concerned about the impact of heavy metals on their health, and for those in the food industry striving to improve product safety.
RESEARCH RESULTS
Endorsed by Influences, Adored by Customers
From a Focus on Natural Zeolite to an Influencer-Endorsed Skincare Brand in Europe. We are thrilled when you fall in love with our natural zeolite products.
Reviewed by
IG: @mateaibanez
"
I use it in many different ways. However, my absolute favorite application is to create a face and ear mask by mixing zeolite powder with water. The mask leaves my skin feeling incredibly smooth and refreshed, and I've noticed a significant improvement in the appearance of my pores.
"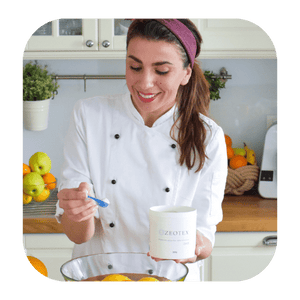 Reviewed by
IG: @suzanakvesic
"
I love using pure zeolite in my kitchen for washing fruits and veggies. Not only does it clean them thoroughly, but it also removes any unwanted chemicals or pesticides. It's reassuring to know that my family is eating healthier thanks to this amazing product.
"
Reviewed by
IG: fitnesslife_by_renata_
"
As a fitness enthusiast, I'm always looking for ways to improve my performance and recovery. That's why I started using ZEOTEX Zeolite as part of my daily routine. I've noticed a significant improvement in my endurance and stamina, which I attribute to the detoxifying properties of zeolite.
"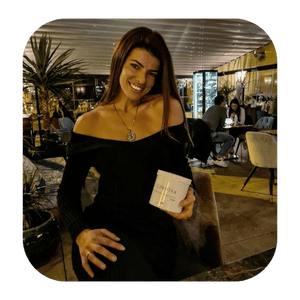 Reviewed by
ig: marica_topfit
"
Zeotex is one of those life-changing discoveries that I never knew I needed. Since incorporating it into my daily routine, I've noticed a significant improvement in my overall health and well-being.
"
ABOUT ZEOLITE
The information provided is for educational purposes and is not intended as medical advice, or a substitute for the medical advice of a physician or other qualified health care professional. We do not aim to diagnose, treat, cure or prevent any illness or disease. You should always consult with a doctor or other health care professional for medical advice or information about diagnosis and treatment. The information on this website has not been evaluated by the FDA.